Standard Parts Library seamlessly integrated with Pro/ENGINEER

Boost your design productivity by not redrawing the catalogs already available inside TraceParts.
Supply your engineers & designers with high quality CAD models at their fingertips and let them concentrate on adding value to your company's products!
TraceParts is a silver member of PTC Partner Advantage Program and a Granite software partner of PTC since 2003. For more details about this partnership, go to www.ptc.com
TraceParts is much more than just a simple Parts Library!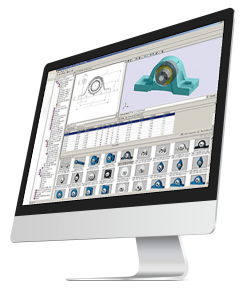 Content: 100+ millions of manufacturers' and standard parts coming from all the leading parts suppliers. TraceParts is a critical and unique resource for every mechanical designer in the tooling, machinery, aerospace and automotive industries: fasteners, bearings, shaft and couplings, springs, gears, flexible drives and transmissions, support and locating elements, linear motion systems, flanges, reducers, elbows, pneumatic and hydraulic fittings, cylinders and accessories, profiles, mold & die components, … including thousands of technical data sheets.
CAD Integration: you launch TraceParts directly from Pro/ENGINEER and the selected parts are automatically inserted into your assembly as native 3D models (.asm or .prt files), with all their detailed BoM attributes (part name, ordering number, manufacturer name, standard, weight, …).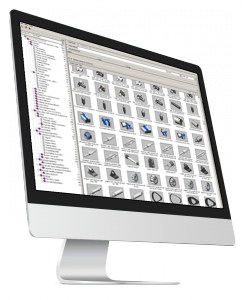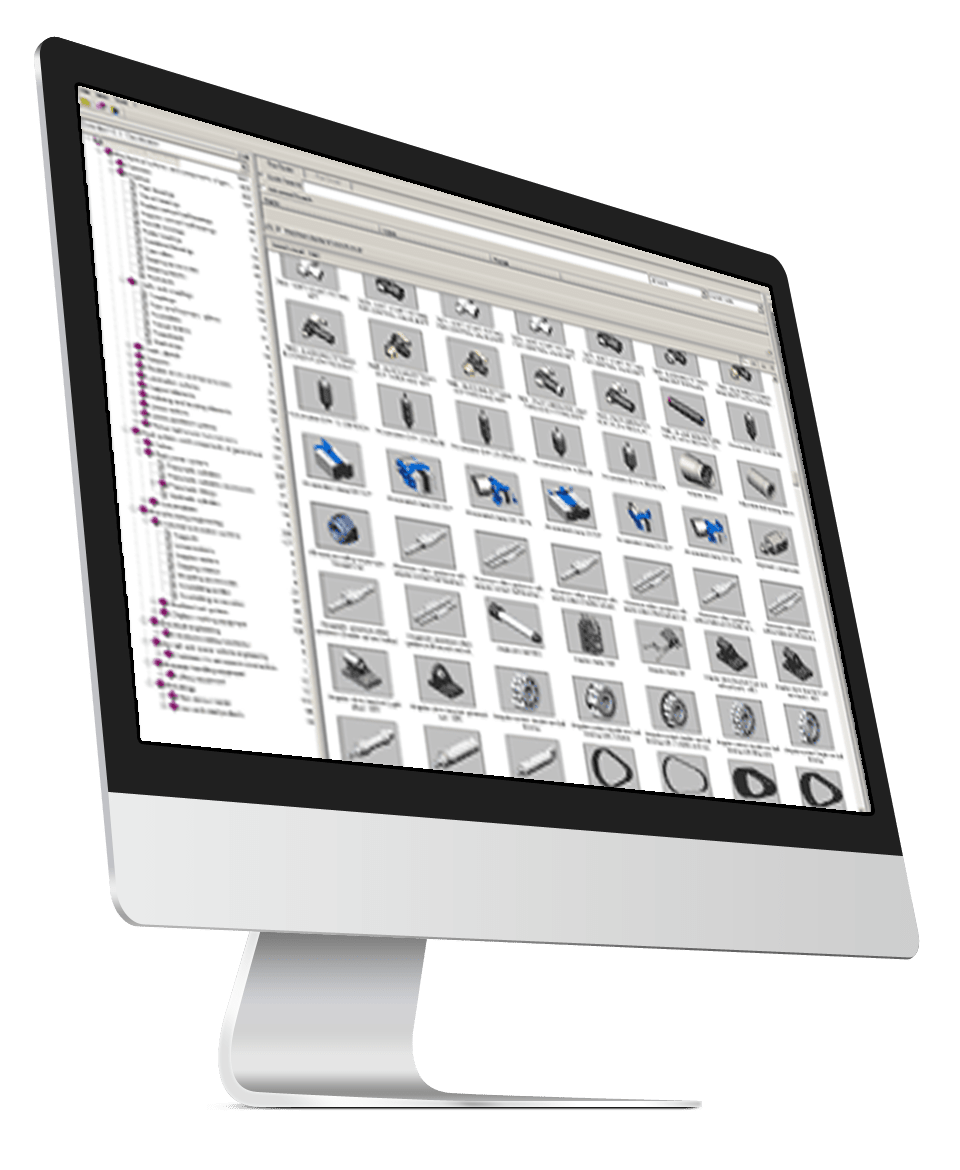 Power: you can use different search engines, classifications and 2D/3D viewers to quickly browse the huge parts database: the right component is correctly inserted from the first time.
2D views: once a part has been selected, you can automatically generate all its 2D views in either DWG or DXF format.
PDM/ERP integration: TraceParts provides a standard and out-of-the-box integration with several PDM and ERP systems.
Customization : an optional module available in the Professional edition allows you to link TraceParts together with an external data source, and then associate customized attributes of PDM or ERP type (internal references, price, part status, etc.) to the standard data directly coming from suppliers' catalogs.
You can also administrate the parts database by preventing the use of specific catalogs or even specific part numbers.
Updates: an exclusive maintenance contract allows you to download new parts catalogs and updates for the application and CAD drivers.
TraceParts contains more than 100 million CAD drawings from all the leading Parts Manufacturers, including:
3M, A.C.C.&S. Advantech, Ameca, Asco Numatics, Assfalg, Assmann, Atlanta, Atlas Copco, Automation Direct, AVIT, AVO, Béné Inox, Binder, Blickle, Bosch Rexroth, Boutet, Burster, C2G Soudage Innovation, CCB, Cepex, CGI, Chambrelan, Clippard, La Clusienne/Clufix, Codipro, Contrinex, Coval, CSR, Decril, DE-STA-CO, Dirak, Drumag, Elan, Elitec, Emile Maurin, Enerpac, Enomax, Euchner, Expert, Facom, FCI, Fibox, Finder, Finsterle, FIP, Fischer Connectors, France Linéaire Industrie, Ganter, Genustech, Georg Fischer, GGB, GHV, Girard Transmissions, GMT, Halder, HEB, Hervieu, HP Systems, Hydropa, IFM, Igus, INA/FAG, Inocon, Item, ITV, Jakob, Joyner, Kabelschlepp, Kinetic, Kremp, KV, Legrand, L'Etoile, Lemo, Lin Engineering, Maxon Motor, Mayr, Mecalectro, Michaud Chailly, MP Filtri, Nadella, Nilos Ring, Norelem, Normydro, Nozag, Omron, Parker Legris, Phoenix Contact, Pinet, Preci-Dip, Progressus, Quiri, Rabourdin, Richco, Ritz, Rodriguez, Rohde, Rotarex, Rötelmann, RS Components, Rud, Sapelem, Schmalz, Schmersal, Schneider Electric, Schweizer, Seeger Orbis, Sermax, SFA, Sherex, Siam Ringspann, SIT, Smac, SNR, Socafluid, Somex, Stauffenberg, Ströter, Stüwe, Suhner, Sumer, TAT, TEA, Techné, Tecmeca Pacquet, Telemecanique, Thoptec, TME, Trelleborg, Vishay, Vogel, Wasi, Wefapress, Winkel, Zimm, …