The global TraceParts engineering community has doubled in size in just 4 years.
Saint Romain, France, October 1st, 2014 – TraceParts, a global provider of 3D Product Marketing solutions, is due to break another record number of registered users by the end of 2014.
With an average of 30,000 new subscriptions per month from Engineers and Design professionals worldwide willing to get a free and instant access to Millions of CAD models on TracePartsOnline.net, the TraceParts Engineering community is set to reach the astonishing number of 2 Million registered users during October or November 2014.
To celebrate this impressive milestone, Thalmic Labs is offering a free revolutionary gesture control armband called Myo™ to the 2 Millionth registered user. The name and country of the lucky winner will be revealed upon reaching this milestone.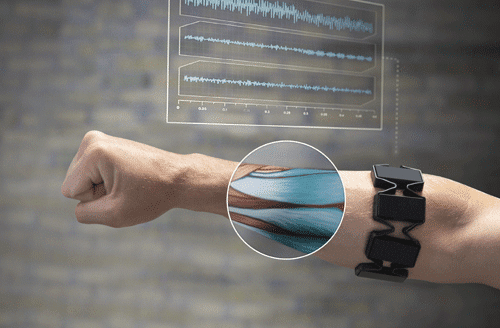 "Designers and Engineers can really speed up their design projects with TracePartsOnline.net as they have free access to Millions of technical data ready to download in 2D and 3D. After all, they all know that the fastest way to model a part is to download it"

commented Bertrand Cressent, Product Manager at TraceParts, about the success of the TracePartsOnline.net CAD library.
With daily additions of new CAD models available from hundreds of components suppliers, TraceParts helps Millions of Engineers focus on the innovating side of design, with projects in electronics, mechanical, electrical and many more applications.
TraceParts unique technology allows registered users to download 2D and 3D models compatible with all the most popular native CAD software including SOLIDWORKS, CATIA, Pro/ENGINEER & Creo, Inventor, AutoCAD, Solid Edge, TopSolid, Geomagic Design, Kompas 3D, SpaceClaim, SketchUp, Autodesk REVIT, ZW3D, Draftsight, HiCAD, TurboCAD, T-FLEX and supports the majority of neutral CAD formats including: DWG, DXF, IGES, STEP, SAT, JT, STL, VRML and many more.
All other products and company names are trademarks or registered trademarks of their respective owners.
About Thalmic Labs
Thalmic Labs is pioneering new ways of interacting with digital devices. With a mission to merge people and technology, the company is revolutionizing how we will interact with technology in the future. Its first product, the Myo™ armband, measures electrical activity in muscles to wirelessly control computers, phones and other digital technologies, resulting in seamless interaction between humans and devices.
About TraceParts
TraceParts is a world-leading digital engineering 3D content company, offering progressive business software solutions for over 20 years through powerful web based products and services such as CAD part libraries, electronic catalogs and product configurators, helping part vendors to improve marketing efficiencies by increasing the value of their existing digital product data.
The TracePartsOnline.net CAD portal is freely available to millions of CAD users worldwide, with hundreds of supplier catalogs and over 100 million CAD models and product datasheets suitable for the Design, Purchasing, Manufacturing and Maintenance processes. For more information about TraceParts, please visit www.traceparts.com