New TraceParts entity will tap growth potential of Brazilian 3D part catalog business

Saint Romain, France and Belo Horizonte, Brazil – May 22, 2012 – TraceParts, a leading global provider of 3D Marketing Solutions, today announced the creation of TraceParts Brasil to locally support and develop its complete range of part catalog activities. Based in Belo Horizonte, capital city of the industrial region of Minas Gerais, this new entity will be led by Fábio Lúcio Del Rio who was previously acting as TraceParts Brazilian exclusive business partner within the company GPL.
TraceParts Brasil will be selling innovative part catalog solutions and other online marketing services to Brazilian part manufacturers to help them boost the visibility of their product data through their publishing on www.TracePartsOnline.net and on TraceParts affiliated Publishing Network. TracePartsOnline.net is a leading engineering portal offering over 100 million free parts available as 3D CAD models in tens of different neutral and native formats and it has over 1.3 million registered users worldwide totaling more than 5 million page impressions each month.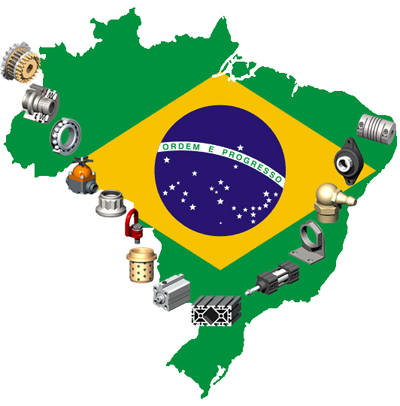 "Business opportunities related to electronic part catalogs and more generally 3D Marketing Services are very strong here in Brazil and we clearly want to strengthen our leading position in that area." explained Gabriel Guigue, TraceParts Managing Director. "Even though online marketing tools such as our 3D part catalogs can be operated from virtually anywhere, our experience shows much higher and quicker adoption rates when supported locally."

"Brazilian engineers and technicians are our second fastest growing user community after China so it makes a lot of sense to expand our local presence here", said Fábio Lúcio Del Rio, TraceParts Brasil General Manager. "Time to market and productivity gains are critical to every Brazilian CAD user so TraceParts free 3D catalogs are a unique design resource to help them concentrate on their real added value when designing new machines or tools."
About TraceParts
TraceParts is a leading digital engineering content company, offering customers progressive business solutions through powerful web based products and services. TraceParts helps customers improve marketing efficiencies by increasing the value of their existing digital product data. The TracePartsOnline.net CAD portal is freely available to millions of CAD users worldwide.
For more information about TraceParts, please visit www.traceparts.com