Select the precise target for your products and services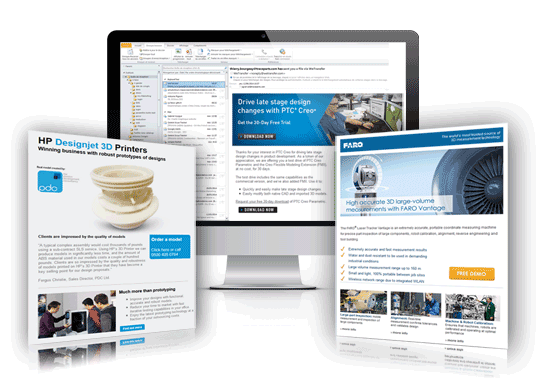 An unrivalled email database
Select from over 1+ Million relevant and consenting contacts registered on our CAD platform: TracePartsOnline.net.
These engineers and design professionals have agreed to receive email information sent by TraceParts.
Your selection criteria
Whether you are looking to promote your product range, your service or just want to share some news to the TraceParts CAD community, you can select your ideal target.
Choose users by country, industry, company size or even by the products they download.
Your email campaign with TraceParts
Select your target audience, your desired launch dates and supply us with your HTML file, we will do the rest.
After each email campaign you will receive a detailed campaign performance report.


Rates: please contact us with your budget, so we can help define the ideal target for your next campaign
We've got the audience. They're just waiting for you!