Display Your Message To The Right Audience!
Be visible to a specific community of Designers and Engineers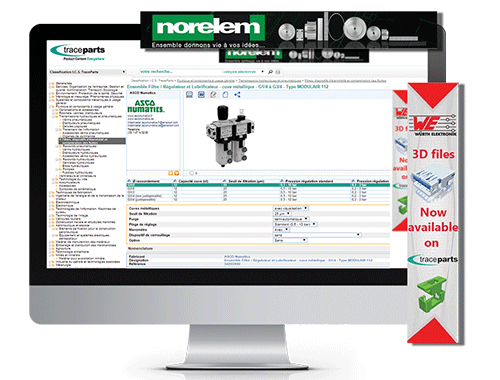 Your banner ad will appear on the TracePartsOnline.net B2B portal, viewed by 450,000 unique visitors per month.
Target a unique audience of prescriptors in design, engineering and manufacturing from different industries such as machinery & equipment, mechanical, tooling, automotive, aerospace, electrical, building and more.
Decide on countries or geographical areas YOU want to reach!


IVW certified, the first and only CAD catalog portal to be audited by the IVW German independent certification agency.


Size
LeaderBoard (Horizontal Banner):
728×90 pixels
Skyscraper (Vertical Banner):
120 or 160×600 pixels
72 dpi, 60 kb max. Animated GIF,
Flash or other format


Rate
60€/ US$70/ GB£43 for 1,000 ad impressions (CPM)
Rate for displaying a banner for one month: 2,400€/ US$2,800/ GB£1,720 (80,000 ad impressions during this month)