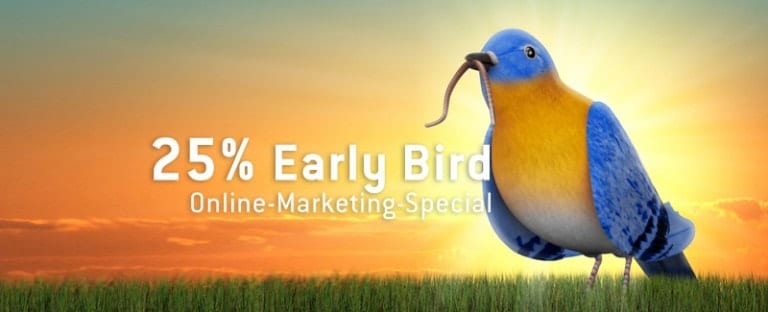 Surely you have already thought about media planning for the year 2018 targeting contacts in the mechanical engineering industry.
Get a head-start and lay the foundation for your planned online marketing activities with TraceParts and start the next year in a relaxed mood. Receive a discount of  25 %* on your next Banner and Email Marketing.
By making a reservation* of the special via the following form until 31.12.17 you are already laying the foundation for your planned online marketing activities and can start the new year in a relaxed way.
We will be happy to support you in presenting your products and services with our efficient online marketing tools to one of the largest technical communities with 3 million users worldwide. Address a target group consisting of designers, developers, engineers and manufacturing specialists from 49 different industries such as mechanical engineering, construction, machine tool building, automotive industry, aerospace, electronics, civil engineering and many more.
So make sure you secure the 25 % discount* early bird online Marketing Special this year on our e-mailings, text ads and banner list prices.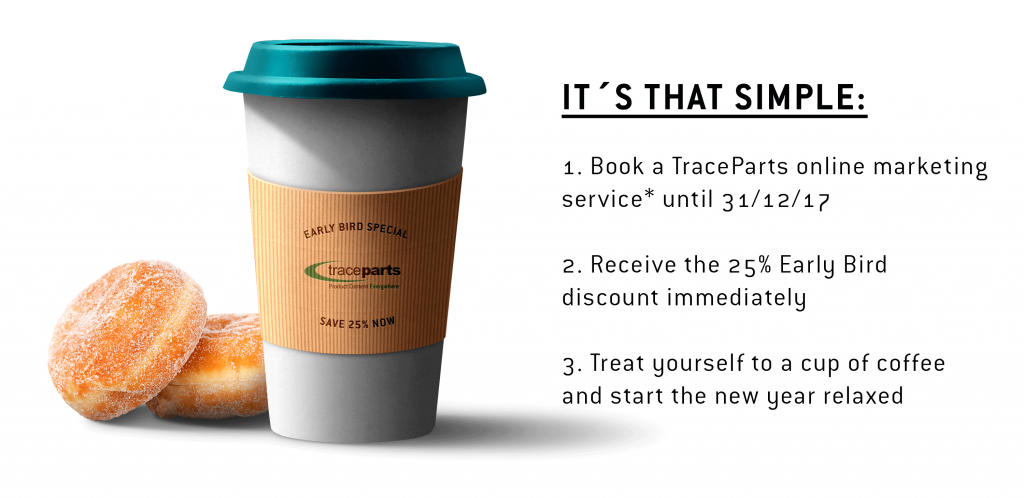 *Book this offer valid until 31/12/17 and rely on a media partner with many years of marketing experience in the technical field. The booked campaign must be implemented by the end of the first quarter of 2018.
Do you have any questions? Then give us a call: +33(0)232 794 426
25 % Early Bird Online Marketing Special Reservation: